Last updated at: 29/09/2023
LUXURIOUS GROUND FLOOR MAISONETTE WITH SWIMMING POOL IN GLYFADA, GOLF
Attiki Glyfada
For Sale
2.700.000 €
290 sq.m.
3 Bedrooms
4 Bathrooms
Property Description
Glyfada, Golf, Ground Floor Maisonette 290 sq.m., newly built, fully and luxuriously furnished, with all the electrical appliances, of minimal design, with special materials and unique character, on 3 levels, available also unfurnished. On the ground floor there are 2 living rooms, a dining room, a fireplace, a kitchen with built-in state-of-the-art electrical appliances, as well as a master bedroom. Access to the garden is from all areas of the ground floor, with the largest part of the garden located at the back of the plot, with a private garden of almost 270 sq.m and a large private pool of about 40 sq.m. and specially constructed pergola, openable and illuminated. On the first level there are 2 large master bedrooms. The largest has a walking dressing room, a two-room room for a sitting room or office within the space and its own bathroom. The second bedroom has fitted wardrobes and an ensuite bathroom. In the basement there is a playroom with a kitchenette and natural light, a full bathroom with a shower, a laundry room and a storage room. The property will be delivered fully furnished and fully equipped with modern luxurious furniture from Veloudis, ready to live in!
Features
| | |
| --- | --- |
| Property Type | Maisonette |
| Bedrooms | 3 |
| Price | 2.700.000 € |
| Heating Type | Autonomous |
| Heating Medium | Heat Pump |
| Construction Date | 2022 |
Other properties in the area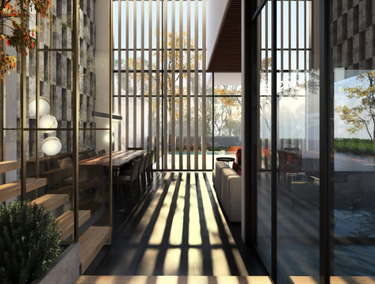 1.750.000 €
Maisonette, 203.7 sq.m.
Alimos
3 Bedrooms
3 Bathrooms
203.7 sq.m.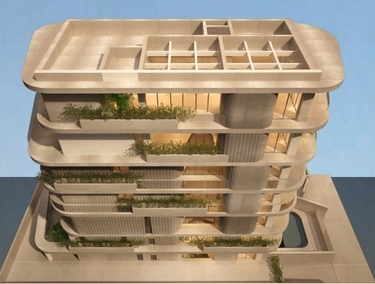 1.450.000 €
Maisonette, 241 sq.m.
Alimos
3 Bedrooms
3 Bathrooms
241 sq.m.
Sea view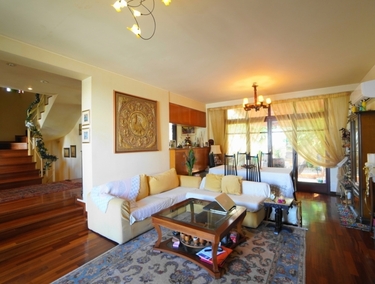 900.000 €
Maisonette, 236 sq.m.
Glyfada
3 Bedrooms
3 Bathrooms
236 sq.m.
Mountain View + Sea view